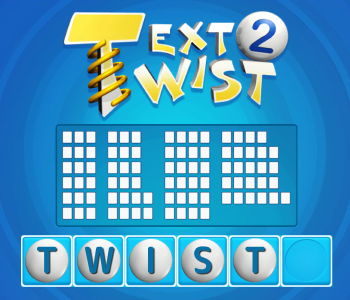 In my opinion, Text Twist 2 deserves special focus in the world of educational games. I love this game very thoroughly and have several reasons why The game is enjoyable and engaging and there are lots of words that you need to unlock. The game helps you think more clearly and also helps players to master new English words. Also, unlike the other puzzle games that are boring that are available it comes with challenges and a time limitations. There are two modes , and to be able to access the second mode of gaming you must first to complete the first mode successfully.
Another feature that is interesting is that it can also be utilized as an educational application You will learn new terms for yourself and expand your knowledge in an a fun way.
It's simple and doesn't need any specific instructions. The only thing you need to do is to find meaningful words from a random array of letters. Look over the board before you and try to locate words within this game. More words that you can find and the higher your score receive. Be aware that there is the primary challenge in the game. If you wish to complete the current stage and move into the next round, you'll need to finish one particular challenge which is the most difficult obviously.